La
Fontaine de Vaucluse 43km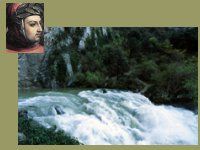 The poëte François Petrarque (in medallion) was in love with the place and lengthily meditated there. The place is here enchanter and the water of the sorgue that you can see from the accesses of the village, of an incredible limpidity. The rise to the source is very pleasant but very known. Choose a day of week rather than week-end , preferably in spring or the autumn, and especially get information before the departure about the state of flow of this very capricious resurgence

More about FONTAINE DE VAUCLUSE :



Clic and go...select another location...
---
---